Opening a Company/Corporate Bank Account in Japan - Requirements & Basic Information
The procedures to open a company/corporate bank account in Japan has become stringent for the past several years, especially since the co-ordination level among most of the countries and their local banks in the world has started to monitor the transactions involving illegitimate businesses and to prevent money laundering and have a check and control on all such activities.
Please note that with these changes in the banking system for a new company (Kabushiki-Kaisha[KK] or Godo-Kaisha[GK]) or a Branch Office, opening a company Bank account after registration in Japan has become very stringent. However, the screening process and procedure varies from bank to bank.
Japan "One-Stop Solution" "Since 1993"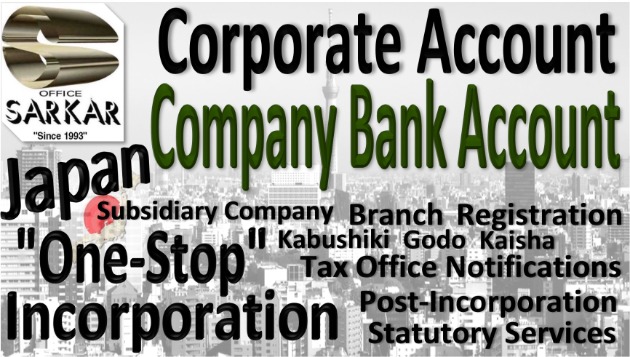 The screening of bank account applications may take two(2) to four(4) weeks, and the final decision is at the bank's discretion. An application can be made only after a legal entity registration, i.e., a branch office or local company incorporation in Japan.
For applications, the applicant may require explaining and providing supporting documents regarding their primary businesses and the names, addresses, and date of birth of the shareholders and management (i.e., KYC of all stakeholders in the company's management body, etc.) in addition to the essential company documents.
The sample application procedure of banks in Japan is as below (for guideline only):
Type of Corporate Bank Account: "Futsu Koza" (Ordinary Account)
Documents required for opening a Company/Corporate Bank Account:
1] Application form available at the bank
2] Company or Branch Registration Certificate - Original Copy
3] Articles of Association - Copy
4] Physical Registered Company seal (stamp) and Seal Registration Certificate – Original copy
5] Corporate Number (issued by Tax Office) - copy
6] Identification proof of the person applying for the Company Bank Account
(Re-applicant: In case of Company Executive or Employee a Company ID, Personal ID. And, for others, "Power of Attorney" is required.)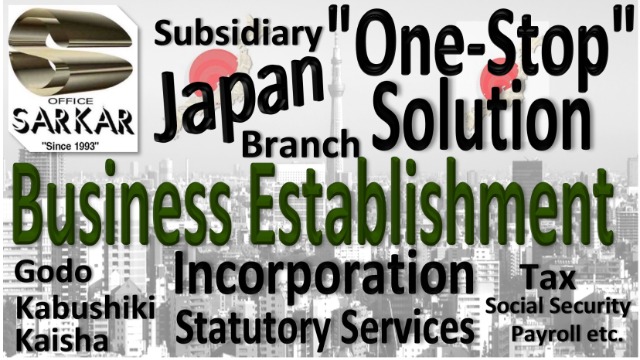 Optional supporting documents (these docs may assist the bank's decision)
a] Company Profile/Company brochure of Promoters/Parent Company
b] A copy of the latest Statement of Accounts/BSPL of Promoters/Parent Company
c] Lease agreement/Agreement relating to the principal office (registered office in Japan)
d] Copy of post-incorporation BOJ notification, tax office notifications copy
Additional Information/Documents (that may help!)
i] KYC documents, TIN(Tax Identification Number) of foreign Promoter/Directors
ii] Client's list of the parent company (in case of the subsidiary)
iii] Business Projection of Japan operation
iv] Reasonable paid-up capital amount
v] Appointing Resident Director (though optional for company registration)
vi] Any other information related to the above.
Japanese Mega Banks Contact details:-
a] Sumitomo Mitsui Banking Corporation (SMBC)

b] The Bank of Tokyo-Mitsubishi UFJ, Ltd.

c] Mizuho Bank