Japan Administrative Legal Services - Why Sarkar Office?
Japan Branch office, Company (Subsidiary Company, Kabushiki Kaisha, KK, Godo Kaisha, GK) Registration, Incorporation, formation, post-registration statutory services Tax, Social Insurance, immigration, etc.
Japan "One-Stop Solution" "Since 1993"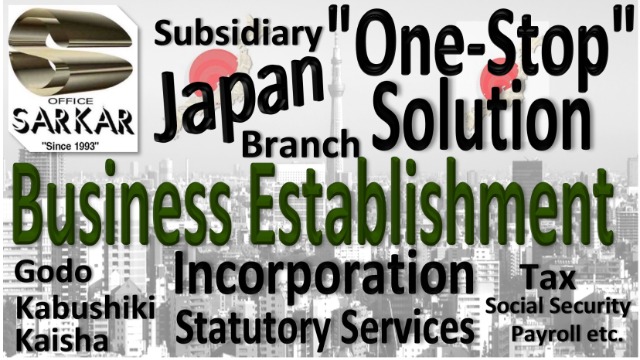 Sarkar Office Japan KK is a "Bridging Consulting and Administrative Services" firm involved in providing "One Stop Solution for Market Entry Support" to entry and post-entry level business legal services to foreign companies and entrepreneurs since 1993. Japan Branch Office, Company Incorporation, and Statutory services. Accounting, Payroll Services, Corporate, Individual Tax return, Social Insurance, Company Registry Search Report, etc.