Bridging Consulting Services - India Market Entry Support for Japanese Companies
Sarkar Office Japan KK has been providing Management, Marketing and Bridging Consulting services, market Entry planning, implementation process support, practical-based market research with conventional market research and market development services, Business Auditing, and other related business services since 1995. However, the Founding Director has over three decades of experience as a Marketing, Management and Bridging Consultant, Business Auditor (Cisco Systems), and Paralegal Advisor in Japan and Asia and has extensive knowledge as a "Consultant."
Bridging Consulting Services for Japanese companies for "India Business."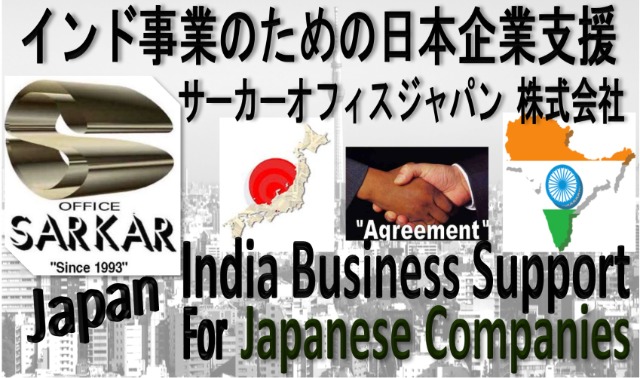 Since 2006~2007 have been involved in Management, Marketing and Bridging Consultant for Japanese companies, with the focus to "Act as a Bridging Consultant'" for Japanese companies interested in doing business in India for both pre and post-entry-level business support in bridging the gap re cultural and business ethics and other related areas.
Management (
Bridging

) Consulting Services

"India Market Entry Consulting Services for Japanese Companies"

Bridging Consulting Service

We offer:
Hands-on practical business support in the most cost and time-efficient manner.

Tailor-made service to fit the requirement of the client.

Walk the talk with our client in the development process as an integral part rather than acting like an outsider.

The flexibility of using our service without making a long-term commitment from day one is based on the multi-tier system.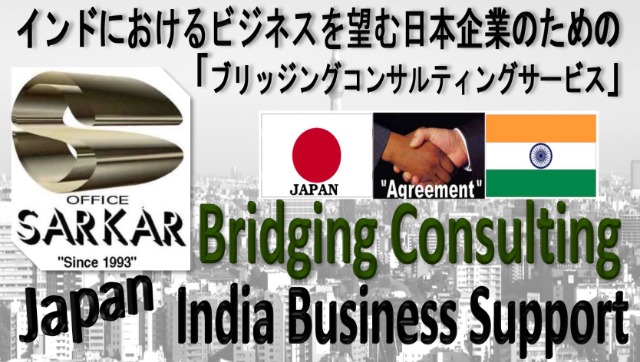 インド市場に関する日本企業のコンサルティングと実践的なサポート
Service Menu:-
India Business visits assistance service,

Market research (practical based market research in association with conventional market research),

Business strategy planning and implementation process support,

"Bridging the gap" in areas such as Cultural, Business Ethics, Traditional difference & Language barriers, etc.,

Identifying and targeting local business partner(s) for both for marketing & procurement of products & services,

Identifying and screening of local business partner(s),

Introducing the client to the selected potential business partner(s) to enhance the possible opportunity with a controlled and pre-judged cost and time,

Nurturing a relationship with local partner(s) for long term business stability & reliability,

Licensing arrangement,

Introduction to local business partner(s) (such as agents, distributors, manufacturers, suppliers, exporters, franchising, joint ventures, technology transfer, licensing),

Market development,

Monitoring & supporting local business partner(s) on behalf of the clients,

Business negotiation, localization, and other related business matters